Back
Digital transformation: How the education sector is adapting to new needs
19 September 2021
The new needs of "digital native" students
A turnaround is in progress in the higher education landscape, with more and more digital resources being integrated into working and educational methods to meet the needs of the digital native students of today. The connection between the digitisation of education and user involvement is clear. Providing a better educational experience allows students and faculty to feel part of a community and helps develop a stronger sense of belonging. In a highly competitive industry where students are spoilt for choice and make their decision for or against an educational institution partly in terms of what experience the institution can offer them, the digitisation of teaching spaces and resources is proving to be one of the keys to attracting and retaining new talent.
Two complementary areas of development are involved in this digitisation: the transformation of rooms and the choice of teaching tools offered to students. The physical organisation of educational institutions is changing. The image of a classroom with desks lined up facing the teacher standing at the blackboard seems outdated. Today's classrooms are flexible, the furniture can be moved (e.g. removable tables) to suit the type of activity. These physical transformations are intended to promote exchange between students and to encourage working together. To support this change and increase student commitment, technological tools, on the other hand, are encouraging new educational methods. More collaborative, interactive digital platforms with their diverse content facilitate learning in which the user is active rather than passive.
The next campus generation will be smart
While the term "Smart Campus" is not new, its development has accelerated in recent years, as it has in other areas of activity that now serve as examples of the digital transformation of the education system.
"The technological innovations used in banking, sales, or employment can be extended to the higher education sector. Institutions must take a sustained and relevant approach to equipping themselves with technologies and analytics tools that enable them to improve the daily lives of users."1
By attempting to combine environmental innovation and digitisation, the Smart Campus concept aims to simultaneously influence six complementary areas: security, mobility, administration, campus life, ecology and education. Implementing a Smart Campus project therefore goes beyond a simple technological transition, it also involves addressing climate and ecological issues by introducing more intelligent buildings.
"The connected campus is characterised by devices that communicate with each other and with human sensors. They are integrated into the Smart Campus to provide specific services, such as access control, display systems, room management, or lighting management."2
The benefits of building a Smarter Campus extend to more than just the users. Institutions can achieve real savings by controlling their operating costs and energy consumption through the use of networked technologies.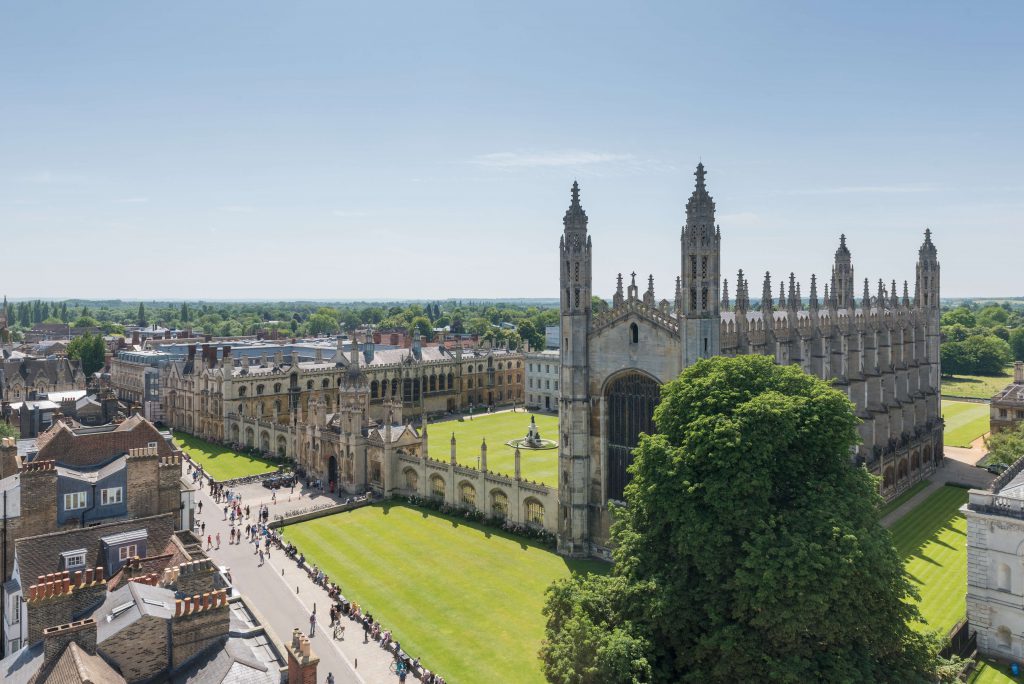 Digitisation of spaces to improve the quality of life on campus
Universities have been faced with a recurring problem for many years: the lack of space in their facilities.
"University libraries offer on average one seat for every 12 students."3
Lower than it should be, this number contributes to frustrations and logistical problems within universities. Faced with this challenge, one of the solutions is to "smooth the flow" of students coming and going. Some digital tools already exist towards this end to help users better plan their schedules by identifying available spaces within institutions. For example, mobile applications have been developed that allow students to find out in real time how many seats are still available in university libraries. Issues relating to room management and lack of space are what specifically led ETH Zurich to turn to ROOMZ to optimize the use of its classrooms.
"Space is precious and our students have too little of it to study and work. The idea was born to make our 600 meeting, conference and seminar rooms available for learning when they are not otherwise in use."

– Rectorate ETH Zurich
Thanks to the implementation of ROOMZ Displays at room entrances, students can see at a glance if the room is reserved, can use it to study if it is not, and know when the next class will take place.
At the same time, ETH Zurich expanded its premises by moving into a new building, the "Octavo" in Oerlikon, last November. Strategically located between the "Hönggerberg" and "Zentrum" campuses, the Octavo promises a double added value: it will compensate for the lack of space and promote exchange between employees through innovative methods of collaboration.
The layout of the space has been designed to create hybrid collaboration spaces that can be adapted as needed to encourage this. The new building offers places to spend time and interact (shared offices, meeting rooms, small collaboration spaces), but also quieter spaces suitable for individual work (huddle spaces and closed offices). These flexible and modern offices are primarily for faculty and researchers and have been designed to promote interdisciplinary exchange between staff, while fostering cohesion.
"We have all become familiar with new ways of working and different forms of collaboration over the past few months. I look forward to exploring these further with the people at ETH and implementing them in our daily work."4
In the medium term, ETH plans to integrate ROOMZ technology into these new collaborative spaces by digitizing plans of the building on its intranet in order to display the occupancy status of huddle spaces and offices on digital screens, smoothing the coming and going of users.
We invite you to read the complete ETH Zurich success story here.
Often located in older buildings, sometimes even classified as historic, some schools and universities are taking advantage of renovation projects to digitalise their spaces. During a recent renovation, this was notably the case for the Kantonsschule Olten, which decided to replace its old paper scheduling system, located at the entrance to each classroom, with ROOMZ Displays. This modernisation has greatly assisted the daily lives of staff and students, as Isabelle Berger, head of IT services at the school, points out: " Our system was really out of date and quite inflexible. Each semester, someone had to take down the old schedules from all 100 classrooms and replace them with the new ones. As soon as a change occurred, the schedules were no longer up to date."
This was also the case at the University of Basel, Switzerland's oldest university, which was founded in 1460. Currently in the midst of renovating its audio and video infrastructure, the institution wanted to provide its users with modern digital signage that was updated in real time. The project managers turned to the ROOMZ solution after discovering it while visiting the ETH Zurich University. Since its introduction, the solution has been convincing and is now helping to facilitate the flow of people to and from the campus:
"Auditorium support circulates around the building during the day, using the door signs as orientation. This up-to-dateness of the information is a huge added value compared to the paper timetables."

– Michèle Martin, in charge of the teaching rooms in the Kollegienhaus.
——————————————————————————————–
The digitisation of educational institutions presents a double challenge: On the one hand, it is a question of offering students and teaching staff the best possible educational path by integrating different forms of learning through innovative platforms, while on the other hand, it is about improving the user experience by acting within the infrastructure itself to offer a more hybrid use of spaces and thus optimize their occupancy.
[1] Smart Campus – The next-generation connected campus – Deloitte 2019
[2] Laurent-Walter Goix – Digital Manager – Econocom
[3] Report – n° 2016-A04 – 2016 – "Transforming university library buildings to meet new needs"
[4] Julia Dannath, Vice President for Leadership and Personnel Development – www.ethz.ch