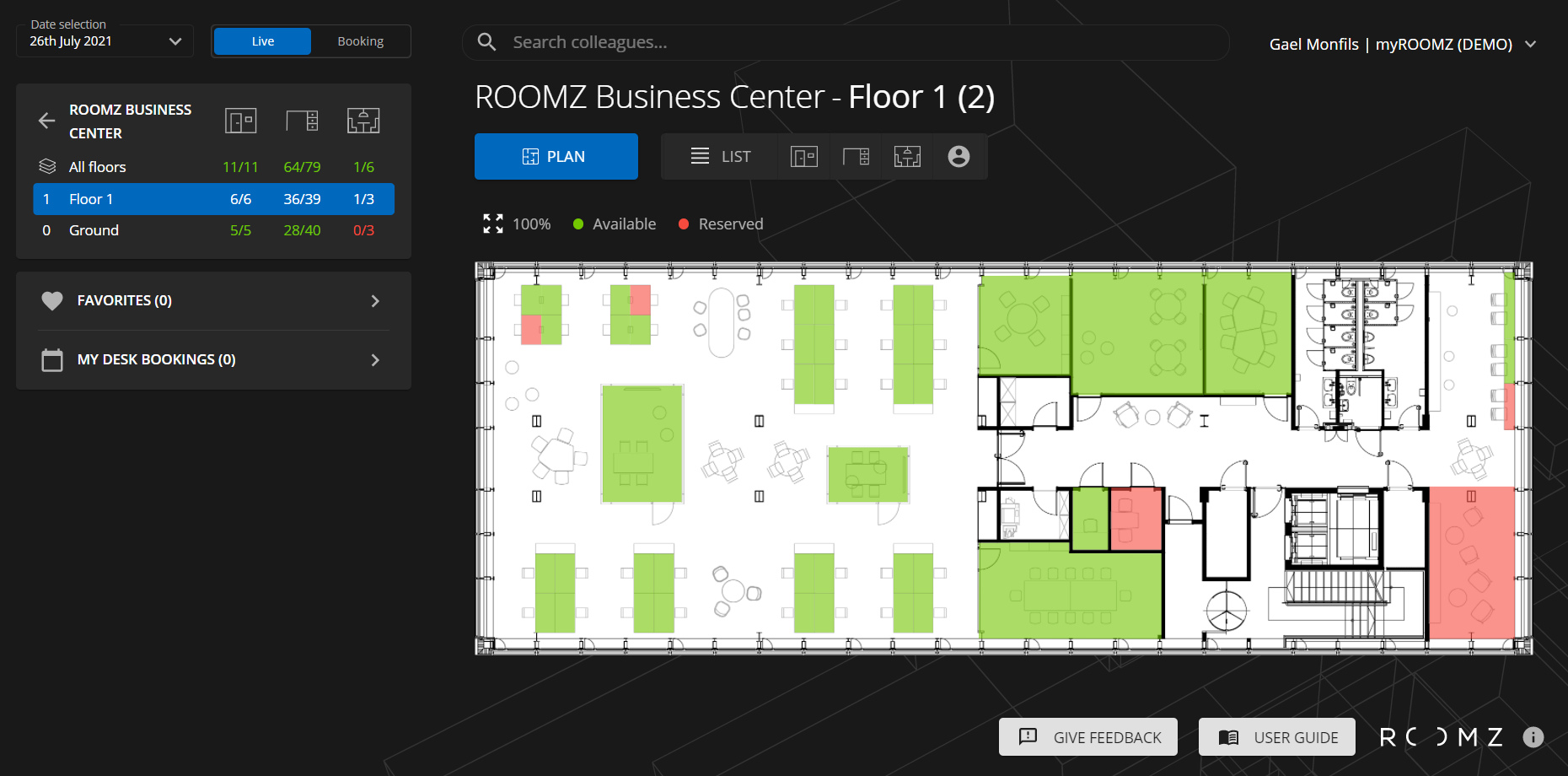 Find and book available workspaces
Our desk management software myROOMZ offers you the flexibility to optimize your day at the office by coordinating your various workspaces.
Search for a free workspace in the interactive floor plan and reserve it with just a few clicks.
No longer need this workspace? Free it instantly for other employees to use.
Intuitive platform
Instant booking
Real-time information